Solar Rooftop Power Plant Residential Scheme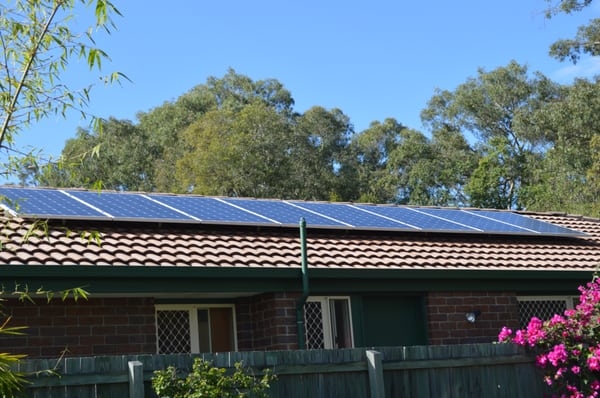 Solar Rooftop Power Plant Residential Scheme:
Government of India has planned to scale up development of Grid-Connected Solar Power, under the National Solar Mission. Government of Gujarat have declared scheme to promote the use of solar Energy by installation of Solar PV system on rooftop individual residences.
Installation of rooftop solar plant requires no land, and energy is consumed where it is generated; where would be no element of transmission loss or wheeling loss. Therefore, such plants would be in the interest of household saving as well as betterment of state utilities.
Solar Photovoltaic System:
Solar Power System is one of renewable energy systems which uses PV modules to convert sunlight into electricity. The electricity generated can be stored or used directly, fed back into grid line or combined with one or more other electricity generators or more renewable energy source. Solar PV system is very reliable and clean source of electricity that can suit a wide range of applications.
Solar Rooftop System:
Solar PV system generates electric power by converting solar radiation into electrical energy. This consists of solar panels installed on roof top or on ground. Solar panels absorb the solar radiations and convert it to Direct Current Electricity.
An inverter that is connected to the Solar Panels, converts the direct current electricity into alternate current. The electric power generated is fed into the utility grid (conventional or public grid). There is a simple meter accounting which directly meters the energy generated through the system before flowing into the grid.
Advantages of Solar Rooftop System:
· Solar Energy is clean and pollution free
· It is harmony with nature
· Solar power is available in abundance and at your doorstep
· Photovoltaic system is very easy to install operate and maintain.
· As there are no moving parts in rooftop systems, the system is very robust ensuring a long life of about 25years.
Components of solar rooftop system:
Solar Panel:
Solar Panel is assembly of numbers of photovoltaic cell and it is used as a component of a rooftop system to generate and supply DC electricity.
Solar Array:
Multiple Solar panels connected together and foam a solar array.
Junction Box:
An electrical junction box is a container for electrical connections, usually intended to conceal them from sight and tempering. It also includes terminals for joining cables. Its protection degree should be IP65.
Inverter (Power Conditioning Unit):
The Power Conditioning Unit (PCU) used in grid connects SPV systems consists of an Inverter and other electronics for MPPT, Synchronization and remote monitoring. The inverter is the most complicated part of the PV system. It has to act as the interface between the PV array and the Grid. It needs to trip if the frequency of voltage or current goes outside acceptable ranges.
Manual / Automatic disconnect switch:
It is an automatically / manually operated electrical switch designed to protect an electrical circuit from damage caused by overload or short circuit. Its basic function is to detect a fault condition and by interrupting continuity, to immediately discontinue electrical flow.
Net metered systems:
In case of rooftop solar PV systems, the metering system is of net metering and focus would be on consumption within the rooftop owners installations (with the grid acting as an energy bank). In such case existing utility meter is to be replaced by Bi-directional (or import – export) meter.
Space requirement for Solar Rooftop system:
A 1 kW photovoltaic system would require about 10 sq. meters of shadow free rooftop area. Large photovoltaic systems would require proportionally more space to absorb more sunlight. Hence for example, a 5 kW system would require 50 sq. meters area.
Electricity generation by Solar Rooftop system:
A 1 kW photovoltaic system would generate an average of 3-4 units (kWh) per day, 320 days are consider as sunny day in Gujarat State and hence 1 kW photovoltaic system would generate around 960 - 1280 units electricity per year.
Features of Residential Rooftop Solar PV system scheme of GoG and MNRE
· Allowed solar capacity: Residential Costumer up to 100% , Commercial Trust & Social Sector - up to 50%
· Meter: Bi-directional Meter and Solar Generation Meter
· Surplus generation to be paid by DISCOM at APPC (Average poll purchase cost of the year of installation of system).
· Banking of Energy: For one billing cycle
· Wheeling / Transmission charges: No charges
· Renewable purchase obligation (RPO): credited to DISCOM
· Old Discovered price was Rs. 69,000/- per kW with 5 year CMC – Right Now Waiting for new Rate.
· Ministry of New and Renewable Energy provide 30% subsidy (CFA)
· Government of Gujarat provides Rs. 10,000/- per kW with maximum limit of Rs. 20,000/- as subsidy.
· Registration at GEDA office through P&N solar Energy- Euro Premium Solar Team.
· Connectivity charges of DISCOM: Rs. 1,500/-
Who can apply:
Any individual resident and consumer of DISCOM
Document required for Registration:
Latest Electric Bill, Municipality or Panchayat House Tax receipt or Documents, ID Proof (Adhar card must Required), Two passport size photo, Contact details & E-mail ID.

High Module Conversion Efficiency
Module efficiency up to 16.0% achieved through advanced cell technology and manufacturing capabilities.
Self Cleaning & anti Reflecting
Higher module efficiency from anti-reflective, hydrophobic layer with higher light absorption and minimal surface dust.

Positive Tolerance
Guaranteed positive tolerance of up to 5% or up to 13W delivers higher outputs' reliably.
Easy Installation
Low weight, convenient format Horizontal and vertical installation possible Optimal utilisation of the roof surface.

Independently Certified
Independently certified by International and German certification bodies.
High Performance
High performance under low light conditions Cloudy days, mornings and evenings.