Solar Rooftop system- Boot/ Resco Model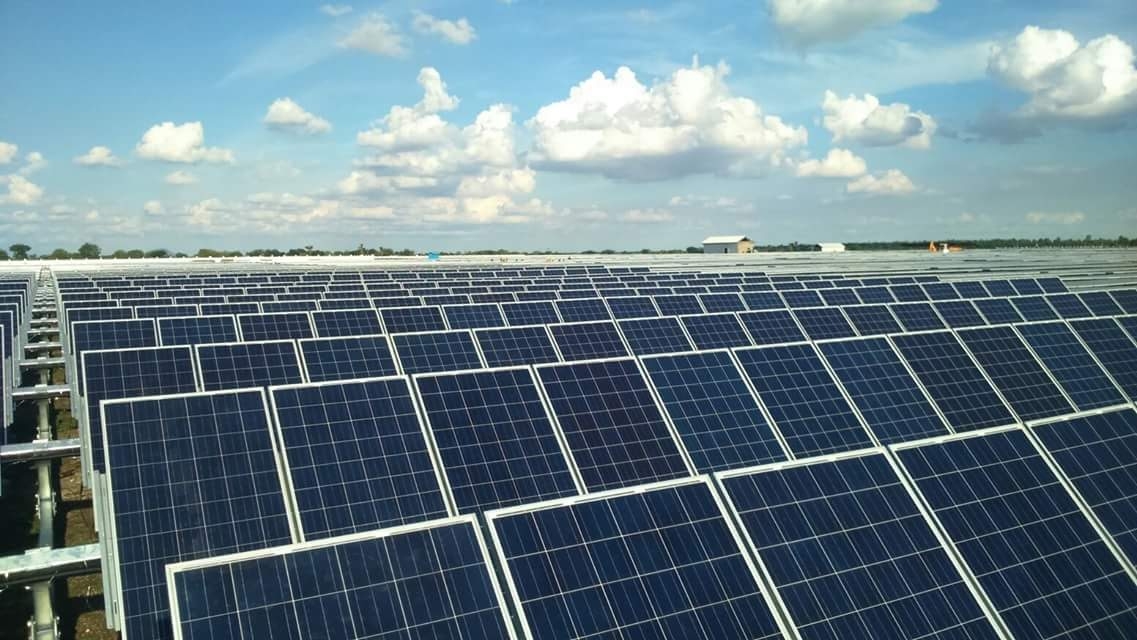 The PPA Advantage
Zero upfront cost
With PPA, you don't need to make any upfront investment, because you are not buying a system in first place.

You are only buying energy produced by the system.
Lower energy cost
The energy price offered in PPA is significantly lower that the grid based energy.

That means the more energy you use, more you save.
Zero maintenance
We maintain the system for the period of PPA term. You are assured of un-interrupted power supply all the time.
Zero risk
If the system doesn't produce energy (may be on a cloudy day), you don't have to pay. Simple isn't it !
Transfer of ownership
You have an option to own the system at the end of PPA term and prolong your energy savings.
Solar Energy - RESCO or BOOT Model (Build Own Operate Transfer) is about pay as you, save from a photo voltaic solar power project. EURO PREMIUM SOLAR has expertise in RESCO Model Business and projects would be governed by a Power Purchase Agreement (PPA) for period ranging from 10 to 20 years. In RESCO Model consumer need not to pay any amount upfront, but needs to pay on a per unit price for power.

The consumer can sublet his rooftop to a project developer and get monthly rent in the local micro utility model.
A growing parity based market in India will bring many new opportunities and business models and Euro Premium Solar has wide experience in this new potential business area.
Built own transfer
EURO PREMIUM SOLAR set up solar PV power projects at nil capital investment. utilize consumers rooftops for fixed term period and consumers enjoy cheap, green, reliable, constant & independent power for PPA(power purchase agreement) tenure.
Role of EURO PREMIUM SOLAR
We utilize vacant rooftop spaces and set up a solar PV power plant at our own cost.

Captive consumption: All power generated from the solar plant is fed into the LT panel and is 100% utilized.

Power Purchase Agreement (PPA): We sign a PPA with the rooftop owner and sell the power on monthly cycle for a fixed term period.

Operation & Maintenance: We maintain the entire plant and station our team at site, at our own costs and expense for the entire term.
Role of ROOF-TOP OWNER
Rooftop owners enjoy cheaper power than their current power tariffs & cost including the use of DG sets.

Getting rid of power tariff escalations and inflation risks.

Buy back the project on the end PPA tenure at depreciated value of rupee 1 and enjoy free power for the remaining life of the system which is expected to be 30-35 years.

Nil capital investment required.

Comply with your renewable energy purchase obligations and reduce carbon footprints.
Highlights
| | |
| --- | --- |
| Technology | Solar photovoltaic(pv) |
| System design | Solar Photovoltaic (PV) Grid-Connected System {Solar + Grid) |
| Total roof area required | 10000 square feet for 100 kwp |
| Proposed Solar Panels (PV) | 260 to 325 watt | Poly Crystalline AAA Rated with Module efficiency higher than 15.8% |
| Solar Inverter | Tier I Multiple sting inverters, 3 phase maximum output efficiency at 98% |
| Estimated Annual Energy Generation: | 150,000 kWh in the first year for every 100KW system. (Leverage of + 10%) |
| Project Completion tenure | Within Four (4) months |
GENERAL CONDITIONS OF CONTRACT
| | |
| --- | --- |
| Complete Project cost borne by | EURO PREMIUM SOLAR OR OTHER FINANCIAL INSTITUATION/INVESTOR |
| Rooftop Right to Lease | Rooftop owner shall provide the right to use of the rooftop to investor for the fixed term period from the date of handing over the project |
| Meter Accounting | Based on the data logs (which accounts every unit of power supplied) EURO PREMIUM SOLAR shall raise the bill on the 1st date of every English calendar month. A separate meter may also be installed to verify the actual power supplied. |
| Billing | For all the kW/h of power supplied from the solar plant, Roof top owner shall pay the said dues to EURO PREMIUM SOLAR on or before 7th date of every English calendar month failing which there shall be a penalty of 2% per month levied to the rooftop owner. |
| Termination of the PPA | The PPA shall be valid for the fixed lock in period. EURO PREMIUM SOLAR may terminate the said agreement. However, the condition wherein PPA may be terminated by the Rooftop owner is after it compensates EURO PREMIUM SOLAR for the estimated power generation p.a. for the balance number of years i.e. term; in accordance with the defined power rates in the PPA. |
| Bank Guarantee | EURO PREMIUM SOLAR shall require a revolving bank guarantee of the amount equaling to the estimated power generation on yearly basis. |
| Inverter replacement | On part of EURO PREMIUM SOLAR |
| Replacement of any defective equipment | On part of EURO PREMIUM SOLAR |
| Operation & Maintenance of the Plant | On part of EURO PREMIUM SOLAR |
| Net meter cost borne by | By roof top owner |